Swag
Stickers. Bandanas. Patch hats. Koozies that double as downtube protectors. All the stuff that makes your brand cool and life worth living, we can make it. While the flasks don't come pre-filled, we are in the business of making dreams come true. Check out what we can do for you!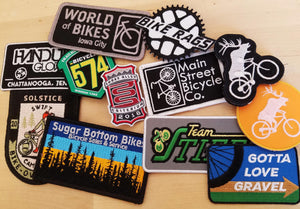 Patches
Are you having a hard time figuring out which jean jacket is yours? We've got your classic embroidered style as well as woven options to cover all your gear with!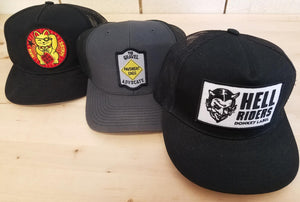 Patch Hats
Say it loud and proud on the top of your head with a sweet patch hat! Perfect for when you want to make a statement at the bar, on your bike, or rep your favorite organization!
Koozies
Like a sweatshirt for your beverage! Available in your classic standard foam or neoprene, skinny can or regular, we've got what you need to keep your crispy boys ice cold. Check out our Slap Koozies for the ultimate accessory that fits all beverages and doubles as a downtube protector for shuttle days!